I don't know if it's the time of year, or simply the fact that I need a vacations or because I've been busy for the past two weeks but life seems to be zooming by me. I haven't been blogging much, and was really sad to read Pigeon's last post.
She decided to fly away from Blogsville. I'll miss reading her blog and her rants as if she was this old English woman when in fact she's a sweet young thing... She felt it was time for her to dedicate herself to her work and less time to blogging, which I totally respect, but I will miss her nonetheless... No matter what, she was, is and will remain a good blend! Good luck Chuck!

Had a nice relaxing weekend up north, in Tremblant, at a cousin's cottage. Everything was white, and soooo quiet, what a nice (& much needed) change from the city. We did manage to go snowshoeing for a short while, around the lake, but when we saw "open water" that was our cue to turn back. Overall, it was a good weekend.

A little while back I saw this on a blog (can't remember for the life of me where) and thought it was interesting.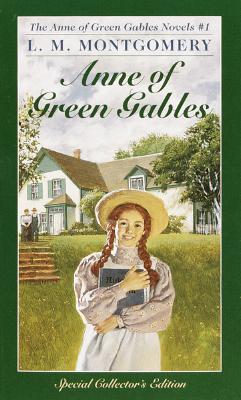 You're Anne of Green Gables!


by L.M. Montgomery



Bright, chipper, vivid, but with the emotional fortitude of cottage
cheese, you make quite an impression on everyone you meet. You're impulsive, rash, honest, and probably don't have a great relationship with your parents. People hurt your feelings constantly, but your brazen honestly doesn't exactly treat others with kid gloves. Ultimately, though, you win the hearts and minds of everyone that matters.
You spell your name with an E and you want everyone to know about it.
Seems accurate, especially the part about my honesty and the fact that I spell my (real) name with an E! Plus just like Anne, I'm Canadian.